First aid training is a useful skill for life, as well as a required element for companies and businesses.

At BelvoirCare we try to help train your staff in the most friendly and informative way possible, and to relevant HSE standards, using life experienced trainers and processes. Training is relevant to your needs and presented in a way that meets your needs, whilst at the same time meeting the relevant guidelines and certifications.

- Emergency First aid at work (1 day/6 hours)
- First Aid at Work (3 day)
- Defibrillator awareness for communities and businesses (2 hr)
- Basic Life support including Defibrillator and CPR (4 hrs)

- Special schools programme to help students and pupils
- Special community programme where community defibrillators exist

- Village first aid courses

- Special Anaphylaxis / Epipen course available

A range of management training services are also available

We partner with ProTrainings, one of the leading assessment agencies in the UK. Through ProTrainings you are able to access at a discounted rate, all their on-line training programmes.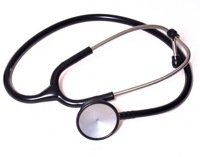 Special offer of defibrillator and training for up to 12 people for a fixed fee of £1200 - ideal for your business.



Click for more information on first aid courses
Click for more information on Defibrillator awareness

Client feedback:

* "Great course - very well laid out and presented".
* "A very good and insightful presentation - the trainer was very informative and full of stories that helped us understand first aid and made the presentation more pleasant to be part of".
* "Really enjoyed the course. It was clear and informative and fun".
* "A must for all employees!"
* "The best training on defibrillators and CPR I have attended".
* "Our thanks really go to you for a truly excellent session. I think it's fair to say we did not know what to expect and approached the session with a degree of trepidation. We were all impressed of your great ability to translate the difficult concepts into understandable everyday language. While we hope we never need to use the AED we left with a degree of confidence that if the need arises your thorough teaching will guide us."
* "The best AED course we have seen"
* "Most training companies use technical language us luddites cant understand. You put complex concepts in a very easy to understand way, and we all benefited as a result. Many thanks!"
* "We were very impressed with your presentation and your depth of medical knowledge and advice."
"I wanted to say thank you for the presentation this evening it was professionally delivered and in such a way as to be easily understood by us layman. The content was clear and concise and your gentle and competent style was most enjoyable to listen to. We have attended many course by St John, etc, and for the first time we truly understand how a defib works, and how to do CPR. Understanding how the 999 system works was a real revelation!"
"I normally fall asleep in church with the vicar's 20 minute sermon. You kept me enthralled for 2 hours!"


August 2017 - Over 60,000 people have now been through our AED awareness programme- 100% satisfied!